The WellSafe Weak Link Systems, which in WellPartner portfolio is called the WellSafe Family. These products are designed to protect people, environment and equipment.
Download pdf-file (wellsafe family)
The WellSafe products are designed to act as a safeguard in Subsea Well Access systems for Semis and Drillships, in locked to bottom operations from a semi-submersible rig in live well operations, such as:
subsea well testing, subsea completions, well clean-up, riser based intervention operations (wireline and coiled tubing), workover, and P&A operations.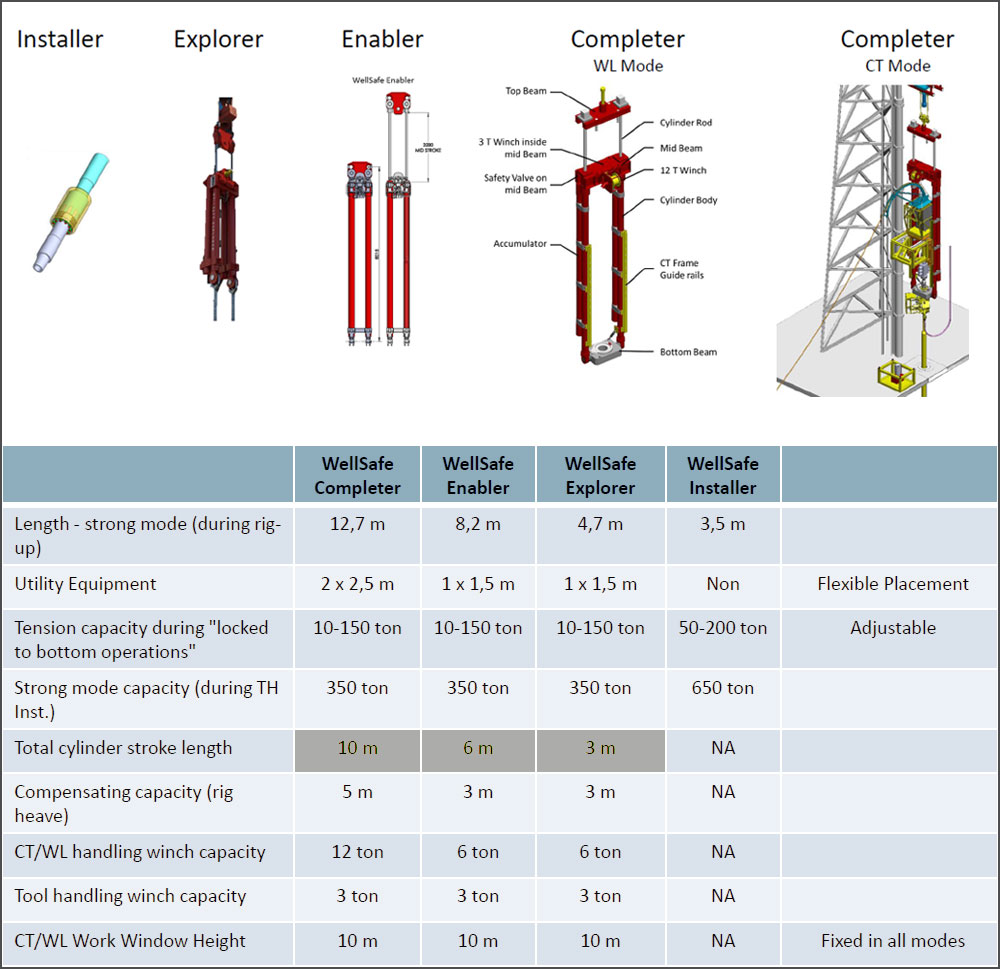 WellSafe Installer
Mechanical weak-link in Drill Pipe Landing String (DPLS) Applications, for typical "locked to bottom" operations as:
Landing Casing
Landing Tubing Hanger
Landing Subsea Christmas Trees
WellSafe Explorer
Hydraulic weak-link (over tension protection) for live well operations as:
Drill Stem Testing (DST)
WellTesting/Clean-ups during final completion
Wireline operations
WellSafe Enabler
Hydraulic "back-up" heave compensator for live well operations as:
Initial completion using CWOR
Wireline operations on Subsea wells using CWOR
Drill Stem Testing (DST)
WellTesting/Clean-ups during final completion
WellSafe Completer
Hydraulic "back-up" heave compensator for live well operations as:
Initial completion using CWOR, where heavy Wireline interventions are required, where Coiled Tubing also could be used
Other services: