The CLA minimizes the time the casing string is stationary in the open hole area, to prevent stuck casing and safely landing of the casing hanger into the subsea wellhead.
The CLA has a working stroke which allows the casing hanger to be landed in the well head while the top is still attached to the rig elevators, acting as a passive heave arrestor. Any heave that is present will be accommodated by the stroke allowing the top to be set in slips while rigging up the cement head and connecting hoses at normal working height. The tool is then fully extended to enable circulation through the string and to proceed with normal cementing operation.
The CLA has proven to save up to 5 rig hours per well section during a standard casing/cementing operation, to reduce the time the casing string is stationary, and to improve the working environment for the rig crew.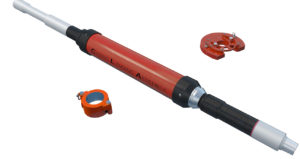 Get in touch with an expert