The Mini-Reel System is used on operations subsea where hydraulic operations or pumping of fluids are required.
Typical applications are locking/unlocking of subsea connectors, operating subsea tooling, pumping of MEG / corrosion inhibitor and acid cleaning of wellheads.
The mini-reel is a compact design allowing for easy handling and placement in limited space areas on any offshore vessel.
The mini-reel has integrated HPU and HP swivel system allowing running the control lines pressurized (limited to 50bar). All reels may be powered by air or electricity (work in artic conditions).
-WPR-001: 2-line minireel
-WPR-002: 2-line minireel
-WPR-004: 1-line minireel
-WPR-005: 2-line minireel
-WPR-008: 5-line minireel
-WPR-011: 1 line BOP reel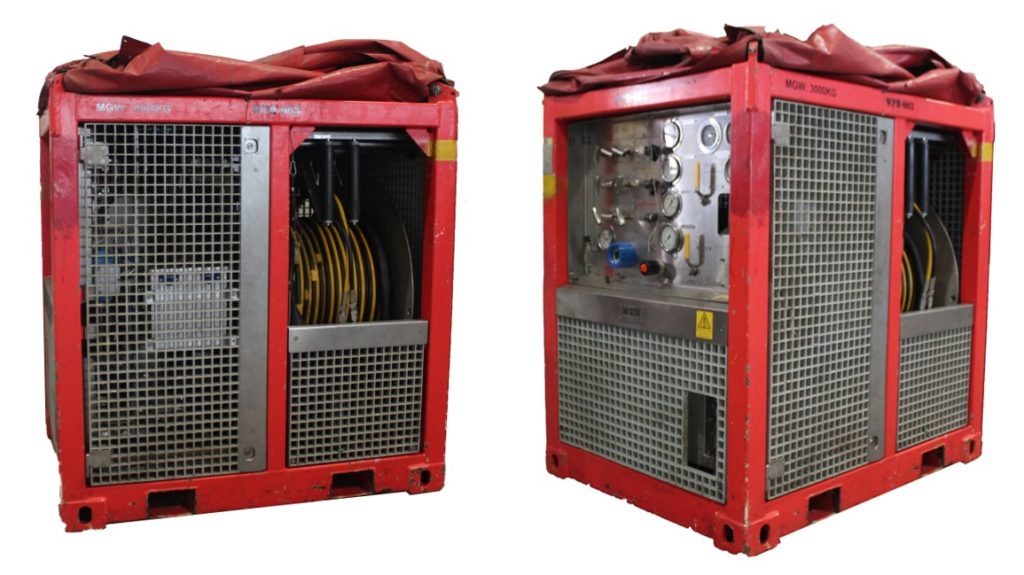 Get in touch with an expert